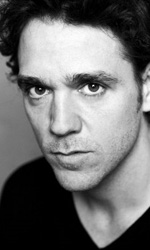 D'accordo, non è una di quelle bellezze scozzesi che l'Inghilterra ci ha fatto conoscere (uno fra tutti Ewan McGregor) ma è comunque fatto apposta per il cinema, carismatico, simpatico e con la faccia da spaccone è molto popolare in patria ed è un piacere vederlo bighellonare accanto a Colin Farrell nel ruolo del fotografo di guerra in Triage (2009) di Danis Tanovic.

Gli inizi con i cortometraggi
Jamie Sives ha una storia particolare perché diventa attore dato che era troppo annoiato da altre tipologie di professioni che aveva intrapreso.
Inizia a recitare in cortometraggi come Dead on Time (1999) di James Larkin con Michael Gambon, Poof (1999) di Jes Benstock e Graeme Kennedy e Fish (2000) di Robert Cavanah, poi passa a film tv e partecipazioni a telefilm: Split Second (1999) di David Blair con Clive Owen; The Bill (1999) di Derek Lister ; Psychos (1999) di John McKay e Andy Wilson; Holby City (1999) di Paul Wroblewski; Headless (2000) di Tony McHale, Glasgow Kiss (2000) di Jonny Campbell con Iain Glen e Taggart (2000) di Michael Brayshaw.

I film
Nel 2001, debutta cinematograficamente nel film di Barry Skolnick Mean Machine con Vinnie Jones, David Hemmings, Danny Dyer, Jason Flemyng e Jason Statham e, l'anno successivo, ottiene una candidatura all'Audience Award come miglior attore per il ruolo di Wilbur nella pellicola di Lone Scherfig Wilbur Wants to Kill Himself.
Dopo aver lavorato nella pellicola La corsa (2004), prende parte alla miniserie To the Ends of the Earth (2005), poi recita in Amore e altri disastri (2006), Oggi è già domani (2008) con Dustin Hoffman e Triage (2009) con Christopher Lee.