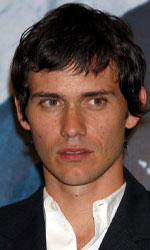 Diplomato alla Juilliard, Christian ha iniziato la carriera a NY e nei teatri di Londra. Il debutto a Broadway è stato in Skylight di David Hare con Michael Gambon. Tra gli altri successi teatrali figurano Marlow al Public theater, la prima mondiale di Underpants di Steve Martin e varie opere per lo Shakespeare in the Park di New York.
Cristian è anche co-fondatore dello Shakespeare's Globe Theater di Londra in cui ha recitato in Henry V e A Chaste Maid in Cheapside. Tra i suoi ruoli televisivi e cinematografici compaiono: K19: The Widowmaker, National Treasure 2: Book of Secrets, Dexter sulla Showtime, e il film di prossima uscita Happy Tears con Demi Moore e Parker Posey.
Oltre alla carriera come attore, Cristian ha aperto l'officina vintage Fast Ashleys in cui restaura auto classiche e ha prodotto docu-drammi basati su storie vere come "Fast, Inc." in onda su MTV, "Full Throttle" in onda sull'History Channel e "Sunday Driver" in onda su New Line. Christian tornerà presto a Broadway in All My Son's di Arthur Miller con Diane West, John Lithgow, e Katie Holmes.