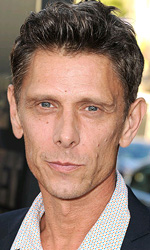 Figlio del celebre attore Richard Harris, Jamie esordisce in piccolo ruolo al fianco dell'ex militante dell'Ira - Daniel Day-Lewis - nel dramma terroristico Nel Nome del Padre per, poi, mettersi più evidenza nella parte del tecnico di laboratorio che rivela a James Franco di aver sentito parlare il primate, Caesar, in L'alba del pianeta delle scimmie.

Origini
Frutto delle prime nozze del padre con la gallese mondana Elizabeth Rees-Williams, Jamie ha due fratelli maggiori: Jared Harris, anch'esso attore, e Damian Harris, regista.

Teatro
Si forma artisticamente presso la RADA, il Lost Studio di Los Angeles e al Public Theatre di New York. Debutta sul palcoscenico di un noto club teatrale di Manhattan, nel 1997, come protagonista di "Dealer's Choice" by Patrick Marber; performance che gli vale un Drama League Award. In seguito, recita con "The New Group" nella produzione "Some Voices and The Comedians" di Scott Elliot e con la compagnia "The Wilma", nella città di Philadelphia, dove calca la scena in "Rawboys", aggiudicandosi una nomination al Barrymore Award.

Cinema
Nel 2004 Jamie è uno degli scagnozzi della fatiscente troupe teatrante di Jim Carrey, orrorifica "drama queen" nella favola dark Lemony Snicket - Una serie di sfortunati eventi. Successivamente, divide il set con Christian Bale recitando nello storico The new world - Il nuovo mondo di Terrence Malick e nel dramma illusionista The Prestige, diretto da Christopher Nolan. Nel 2011, recita nell'action The Green Hornet.