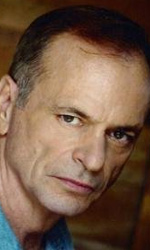 Un veterano del palcoscenico così come del grande e del piccolo schermo, si è trasferito da Dallas a Chicago nel 1975, all'inizio del movimento Off-Loop Theatre. Lavorando all'epoca soprattutto sul palcoscenico, la sua carriera cinematografica è decollata solo nel 1985, quando è stato scelto per affiancare Gene Hackman in Colpo vincente (Hoosiers), il primo di tanti ruoli cinematografici importanti.
Curiosamente, questo è anche stato il primo di tre titoli in cui è apparso e che poi sono diventati dei popolarissimi film sportivi. Infatti, ha partecipato anche a Major League - la squadra più scassata della lega (Major League) e Rudy - il successo di un sogno (Rudy). Alla serie, si è aggiunto un quarto capitolo quando The Express è uscito recentemente per la Universal Pictures.
La carriera cinematografica di Chelcie dura da più di 30 anni e ha recitato in tanti film diretti da Andrew Davis, Sam Raimi e David Anspaugh.
In televisione, è apparso ultimamente al fianco di Judy Davis in A Little Thing Called Murder per la Lifetime, oltre a essere l'ospite nell'episodio in due parti di My Name is Earl per la NBC. I prossimi lavori di Chelcie comprendono la pellicola indipendente Formosa Betrayed così come Drag Me To Hell per la Ghost House Pictures.
Nel 2012 è nel cast del film con Clint Eastwood Di nuovo in gioco.