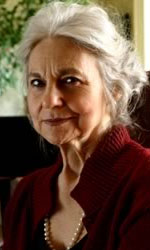 Lynn Cohen ha iniziato la sua carriera sui palcoscenici di New York, apparendo in Macbeth (al Delacorte Public Theatre, con Liev Schreiber); Ivanov (al Lincoln Center, assieme a Kevin Kline); Orpheus Descending (una produzione di Peter Hall, con Vanessa Redgrave); I diavoli (The Devils, al New York Theater Workshop); Amleto (Hamlet, al New York Shakespeare Festival, al fianco di Kevin Kline); Lo zio Vanja (Uncle Vanya, diretto da André Gregory); Paradise Island; Model Apartment di Donald Margulies (al Primary Stages); Traveling Lady di Horton Foote (all'Ensemble Studio Theatre); Flesh and the Desert e Sweetness (al Summer Play Festival).
Ha lavorato in tanti teatri regionali, tra cui il Guthrie Theater; l'A.R.T.; l'Hartford Stage; il Long Wharf; il Yale Rep; l'Actors Theater of Louisville (all'Humana Festival); il Williamstown; l'Eugene O'Neill Playwrights Conference; il New York Stage and Film; e il Sundance Theater Lab.
Ha partecipato a tante serie televisive, come Law & Order - I due volti della giustizia (Law and Order, nei panni del giudice Elizabeth Meisner); Law and Order: Criminal Intent; Law and Order: Special Victims Unit; I Robinson (The Cosby Show); N.Y.P.D. (NYPD Blue), oltre che a Come Cenerentola (Counterfeit Contessa), un film della settimana con Tea Leoni.
La Cohen ha anche riscosso grande successo al cinema, lavorando in pellicole come Munich di Steven Spielberg; Delirious di Tom DiCillo; Imbattibile (Invincible, con Mark Wahlberg); Vanja sulla 42° strada (Vanya on 42nd Street) di Louis Malle; Across the Universe di Julie Taymor; Misterioso omicidio a Manhattan (Manhattan Murder Mystery) di Woody Allen; Il prezzo della libertà (Cradle Will Rock) di Tim Robbins; Ho sparato a Andy Warhol (I Shot Andy Warhol); Parlando e sparlando (Walking and Talking), The Jimmy Show e Fast Food Fast Women, per la regia di Amas Rolled.
Tra i suoi prossimi progetti, oltre ovviamente a Sex and the City; figurano And Then She Found Me di Helen Hunt; Eagle Eye (assieme a Shia LaBeouf); Synecdoche, NY di Charlie Kaufman; The Life Before Her Eyes (con Uma Thurman); Deception (al fianco di Hugh Jackman ed Ewan McGregor); e Staten Island (con protagonista Ethan Hawke).
La Cohen è stata insignita del Fox Fellow, ha ricevuto il Bowden Award da parte dell'associazione New Dramatists e fa parte dell'Actors Studio, del New York Theatre Workshop, E.S.T. e dell'Actors Center.