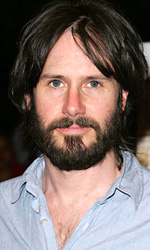 Josh Hamilton ha recitato in vari film tra cui Kicking and Screaming di Noah Baumbach e l'imminente Frances Ha, dello stesso regista; J. Edgar di Clint Eastwood, Away We Go di Sam Mendes, Margaret di Kenneth Lonergan, Outsourced, Broken English, Diggers, The F Word, The House of Yes (La casa del sì) e Alive (Sopravvissuti). Tra i film in uscita Something in the Water con Melissa Leo, The Wait, e The Letter con Winona Ryder e James Franco. Tra le sue recenti apparizioni televisive vi sono Louie, The Good Wife e Necessary Roughness.
Veterano di lunga data delle scene teatrali di New York, sta attualmente lavorando a Broadway con Katie Holmes in "Dead Accounts".
Tra le altre produzioni figurano "The Coast of Utopia" al Lincoln Center, "Proof" a Broadway, tre opere di Kenneth Lonergan: "This is Our Youth", "The Waverly Gallery", e "The Medieval Play"; "The Cherry Orchard" con John Turturro e Dianne Wiest, "Three Sisters" con Maggie Gyllenhaal e Peter Sarsgaard, "A Doll's House" con Lily Rabe, "A Lie of the Mind" diretta da Ethan Hawke, "The Bridge Project" con la regia di Sam Mendes, "Hurlyburly" con Ethan Hawke e Bobby Cannavale, "Things We Want" con Peter Dinklage e Paul Dano, "The Cider House Rules", "As Bees in Honey Drown", e "Suburbia".