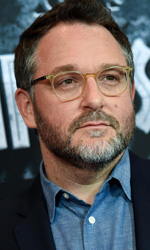 Nato a San Francisco, dopo essersi diplomato alla Tisch School of the Arts dell'Università di New York nel 1999, nel 2002 realizza il cortometraggio Home Base. Nel 2012 realizza il suo primo lungometraggio, Safety Not Guaranteed, presentato al Sundance Film Festival 2012, che riceve il Waldo Salt Screenwriting Award per la sceneggiatura.
In seguito, nel 2014, gira Jurassic World, quarto capitolo della saga di Jurassic Park, in uscita l'11 giugno 2015.
Nel 2020 torna a dirigere il sesto capitolo della saga di Jurassic Park e terzo della trilogia di Jurassic World, intitolato Jurassic World - Il dominio, in uscita nel 2022.