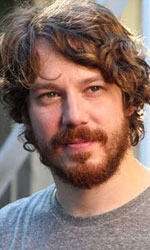 Nato e cresciuto a Wilmington, nel Delaware, John Gallagher Jr è figlio di due musicisti di musica folk. Ha suonato in diverse band, tra cui Not Now Murray, What Now, Annie's Autograph e Old Springs Pike. Come musicista è inoltre conosciuto per aver interpretato Moritz Stiefel nel musical rock Spring Awakening di Duncan Sheik e Steven Sater, e Jimmy detto "Jesus of Suburbia" nel musical "American Idiot" dei Green Day a Broadway.
Apparso in numerose serie tv (West Wing, Law & Order, Love Monkey e The Flamingo Rising), dal 2012 recita nel telefilm The Newsroom di Aaron Sorkin nel ruolo di Jim Harper.
Fra i film per il cinema a cui ha preso parte troviamo Schegge di April, Basta che funzioni di Woody Allen, Jonah Hex e 10 Cloverfield Lane.