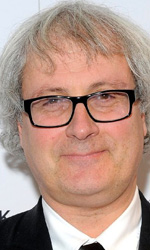 Simon Curtis ha iniziato la sua carriera al Royal Court Theatre di Londra come assistente alla regia per Danny Boyle e Max Stafford Clark. Gli spettacoli per i quali ha lavorato in quel periodo comprendono la prima di "Road" di Jim Cartwright (poi in tourné e al Lincoln Centre di New York con un cast del quale facevano parte anche Kevin Bacon e Joan Cusack) e A Lie of the Mind di Sam Shepard. Tra le altre produzioni di rilievo sono da segnalare anche "Roots" di Arnold Wesker e "Making History" di Brian Friel per il Royal National Theatre;" Dinner with Friends" all'Hampstead Theatre; "The Rise and Fall of Little Voice" allo Steppenwolf Theatre di Chicago a poi a Broadway; e "Otherwise Engaged" di Simon Gray al Criterion Theatre nel West End. Nel 2010 ha diretto "Serenading Louie" di Lanford Wilson al Donmar Warehouse.
Curtis ha un legame professionale molto intenso con BBC Television and Films, e da produttore o produttore esecutivo ha curato piu` di cinquanta titoli, tra cui Absolute Hell con Judi Dench; "Tales from Hollywood" con Alec Guinness e Jeremy Irons; "Shadow of a Gunman" con Kenneth Branagh; il vincitore del Prix Italia Stephen Poliakoff Shooting the Past; "The Designated Mourner" con Mike Nichols; "La signora Dalloway" con Vanessa Redgrave; "Improvvisamente l'estate scorsa" con Maggie Smith, Natasha Richardson e Rob Lowe; Via Dolorosa con David Hare, diretto da Stephen Daldry; e Company diretto da Sam Mendes.
Le sue regie per il cinema e la televisione comprendono la prima stagione di Tracey Takes On... (HBO) con Tracey Ullman e Hugh Laurie; Old Times con John Malkovich e Miranda Richardson; The Changeling con Hugh Grant; The Mother con Anne Bancroft; "The Student Prince" con Lee Hall; "The Sins" con Pete Postlethwaite; My Summer With Des con Rachel Weisz; e David Copperfield, da un adattamento di Adrian Hodges con Maggie Smith, Ian McKellen, Bob Hoskins, Imelda Staunton e un esordiente Daniel Radcliffe, vincitore del Peabody Award 2001. Il suo episodio della serie Twenty Thousand Street Under the Sky con Sally Hawkins e` stato candidato come miglior film a ben quattro premi, compreso quello del Banff Festival 2006 e proiettato al Telluride Film Festival 2006. Per BBC1 ha diretto The Amazing Mrs. Pritchard con Jane Horrocks e Carey Mulligan, ed è stato produttore esecutivo e regista del candidato al Golden Globe e ai BAFTA Five Days con Hugh Bonneville e Janet McTeer per la BBC e la HBO.
Nel 2007 ha diretto Judi Dench, Eileen Atkins, Michael Gambon e Imelda Staunton nel vincitore di BAFTA ed Emmy, Cranford per il quale lui stesso ha ricevuto una candidatura ai BAFTA, e Freezing con Hugh Bonneville, Tom Hollander ed Elizabeth McGovern.
Nel 2008 ha diretto Una breve vacanza in Svizzera con il quale Julie Walters ha vinto il premio come miglior attrice al festival di Monte Carlo nel 2009 e successivamente ha vinto il Broadcast Best Film 2010 ed e` stato candidato ad un BAFTA. L'anno scorso ha diretto Cranford 2 premiato ai BAFTA e agli Emmy con un cast che comprendeva Judi Dench, Imelda Staunton, Jonathan Pryce, Tim Curry, Jodie Whittaker e Tom Hiddleston.