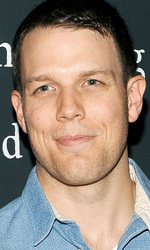 Cresciuto nel Vermont, Jake Lacy si è diplomato alla North Carolina School of the Arts e ha subito iniziato la sua carriera professionale nella produzione dell'Hartford Stage di "Sogno di una notte di mezza estate".
La prima serie televisiva è arrivata poco dopo per Jake: la serie comica della ABC Better With You, con Joanna Garcia. Jake è tuttavia conosciuto soprattutto per il personaggio di "Pete" dell'ultima stagione di The Office. Dopo l'esperienza alla NBC con The Office Jake ha girato due film indipendenti. Obvious Child presentato al Sundance nel 2014, nel quale appare al fianco di Jenny Slate, e Intramural, presentato al Tribeca Film Festival nel 2014, del quale Jake è il protagonista in un cast che comprende Kate McKinnon, Nick Kocher e Beck Bennett.
Jake è stato candidato come parte del cast di The Office ad uno Screen Actors Guild Award per il miglior cast di una serie comica nel 2013.
Nel 2015 nel cast di Carol di Todd Haynes e nella commedia Natale all'improvviso, passerà al thriller politico nel 2016 con Miss Sloane - Giochi di potere.