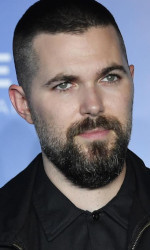 Originario del New Hampshire, Eggers ha iniziato la sua carriera professionale nel teatro sperimentale a New York. Ha lavorato a lungo come scenografo e costumista per il cinema, la televisione, il teatro e la danza.
Dopo aver diretto alcuni cortometraggi, debutta alla regia cinematografica con il lungometraggio horror The Witch. Il film è stato presentato al Sundance Film Festival nel 2015 e ha vinto il premio per la miglior regia.
In seguito ha diretto The Lighthouse (2019), con Robert Pattinson e Willem Dafoe (vincitore dello Spirit Award come miglior attore non protagonista) e The Northman (2022), mentre è atteso il suo Nosferatu.