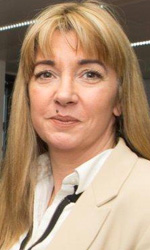 Candida Brady si e dedicata per due anni al lavoro di ricerca e alla realizzazione del suo film documentario Trashed, che ha avuto la sua prima proiezione ufficiale al Festival di Cannes del 2012.
Nel 2009 Brady ha prodotto e diretto Madam and the Death of the Swan, un film che ripercorre i passi della ballerina solista Anna Pavlova in "La morte del cigno". Il film e stato presentato nel 2012 al British Film Institute.
Il lavoro di giornalista e di regista ha portato Candida Brady in giro per il mondo. Mentre lavorava per la stampa nazionale del Regno Unito ha riferito su molti eventi importanti e campagne avviate per i cambiamenti legislativi sul benessere degli animali.
Nel 1996 Brady ha fondato la sua casa di produzione, la Blenheim Tv Films Ltd, e ha prodotto e diretto documentari su vari soggetti, tra cui un progetto di dieci anni su un trattamento rivoluzionario per curare l'AIDS.