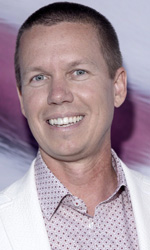 Nell'animazione abbraccia tutto lo scorso decennio, a cominciare dal suo lavoro agli effetti speciali per Cats Don't Dance (1997) e La spada magica - Alla ricerca di Camelot (1998). Ha lavorato nel 1999 al programma televisivo Dilbert, come animatore al computer 3-D e realizzatore degli sfondi per Mummies Alive! The Legend Begins nel 1998 e come animatore della grafica computerizzata per Il gigante di ferro nel 1999.
Cheney ha inoltre lavorato come scenografo nel corto vincitore del premio Oscar® come miglior cortometraggio animato The Chubbchubbs! (2002).
Attivo nella produzione di Cattivissimo me e Cattivissimo me 2, esordisce alla regia nel lungometraggio con Pets - Vita da animali (2016).