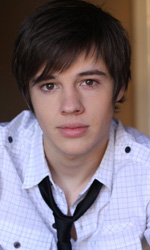 Sta rapidamente diventando una delle giovani stelle più richieste di Hollywood.
E' entrato nel cast nei panni di Jimmie The Rocket Zara, un giocatore di basket che stravede per Troy Bolton.
Prokop ha ottenuto la parte dopo aver svolto delle apparizioni nelle fortunate serie comiche The Office e Hannah Montana.