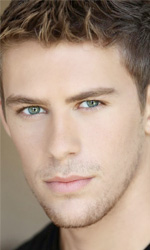 Freeman è noto nel mondo dello spettacolo soprattutto per le sue doti attoriali, esibite sia in ruoli per il piccolo che per il grande schermo.

Cinema
Il regista Jason Winn, con il suo The Fat Boy Chronicles (2010), lo tiene a battesimo nel mondo del cinema, toccato di nuovo nel 2014 (dopo alcuni cortometraggi) con il film Sugar Daddies (Doug Campbell) nel quale recita vestendo i panni di Justin.
L'anno seguente Jake Schreier lo sceglie per il ruolo di Jase nel film Città di carta. Particolarmente intenso il 2016 dove partecipa a diverse produzioni in qualità di attore, tra queste: Term Life (Peter Billingsley), Cell (Tod Williams), The Birth of a Nation (Nate Parker), Delirium (Johnny Martin).

Televisione
Inizia nel 2012 con una partecipazione alla serie Tv Revolution (creata da Eric Kripke), proseguendo con il ruolo di Mike Davis nel film The Surgeon General diretto da Rod Lurie e con altre apparizioni in serie come Ray Donovan (2015), Sleepy Hollow (2016), NCIS: Los Angeles (2016).